Mexico City: Food & Beverage Heaven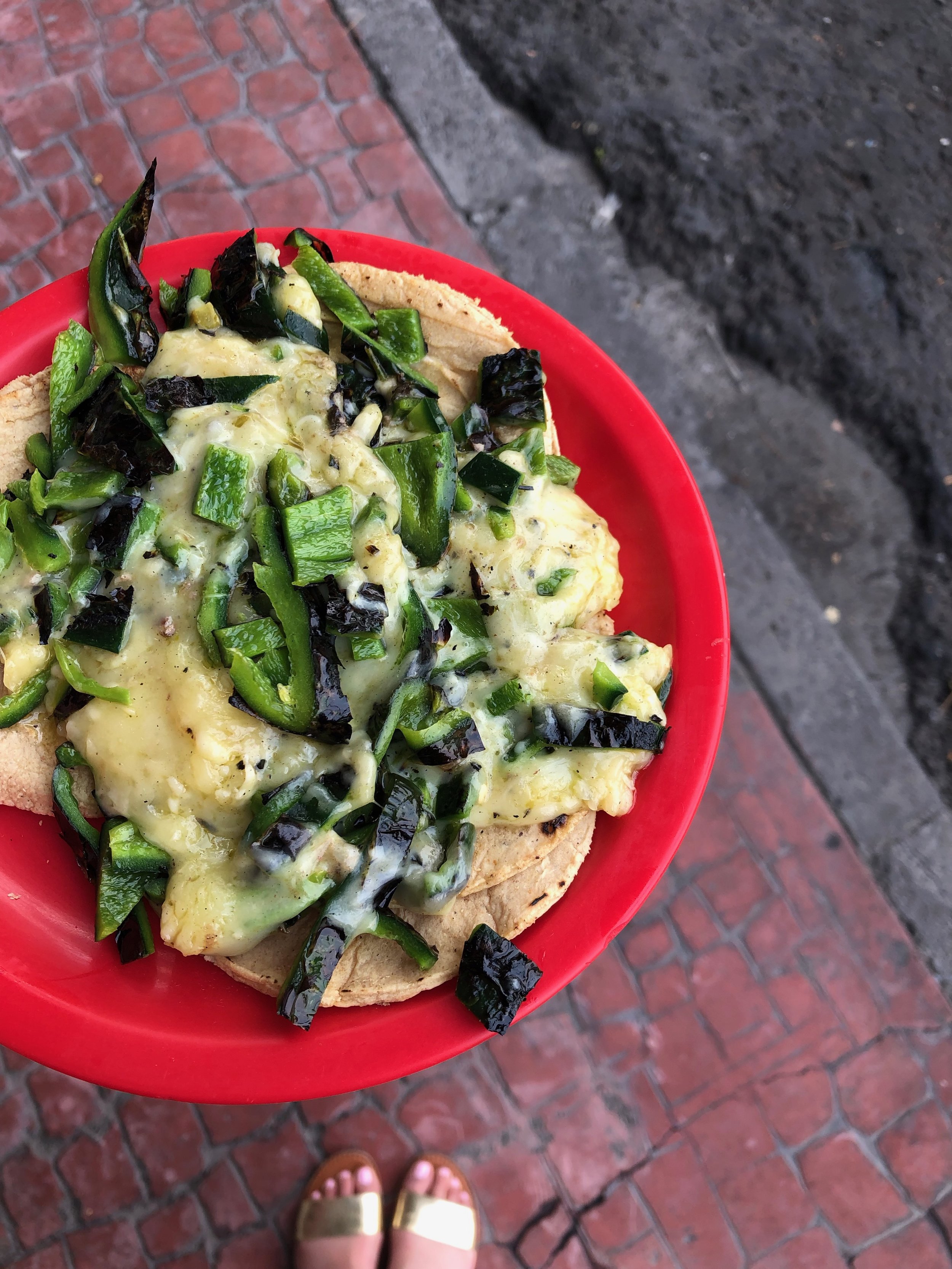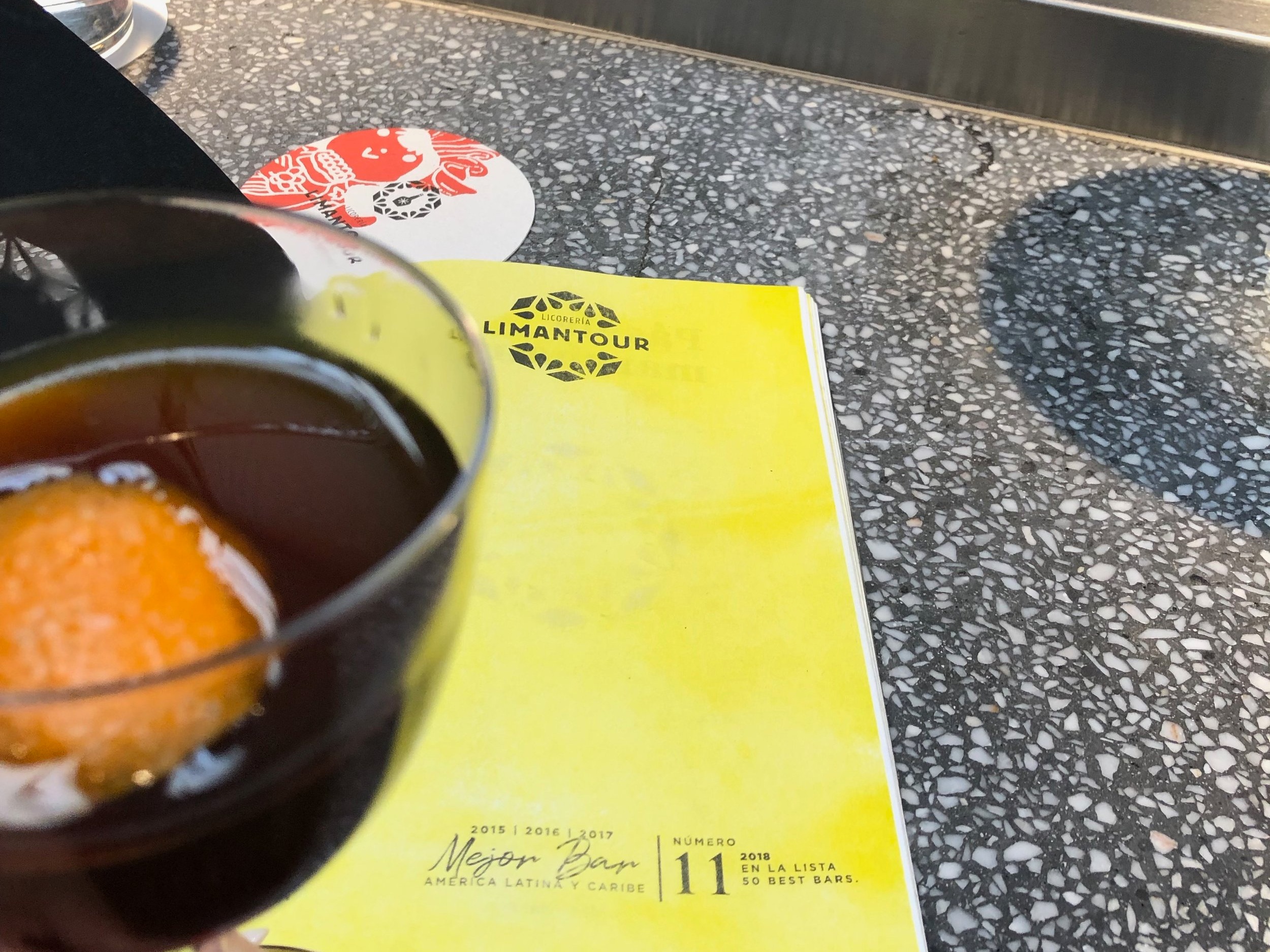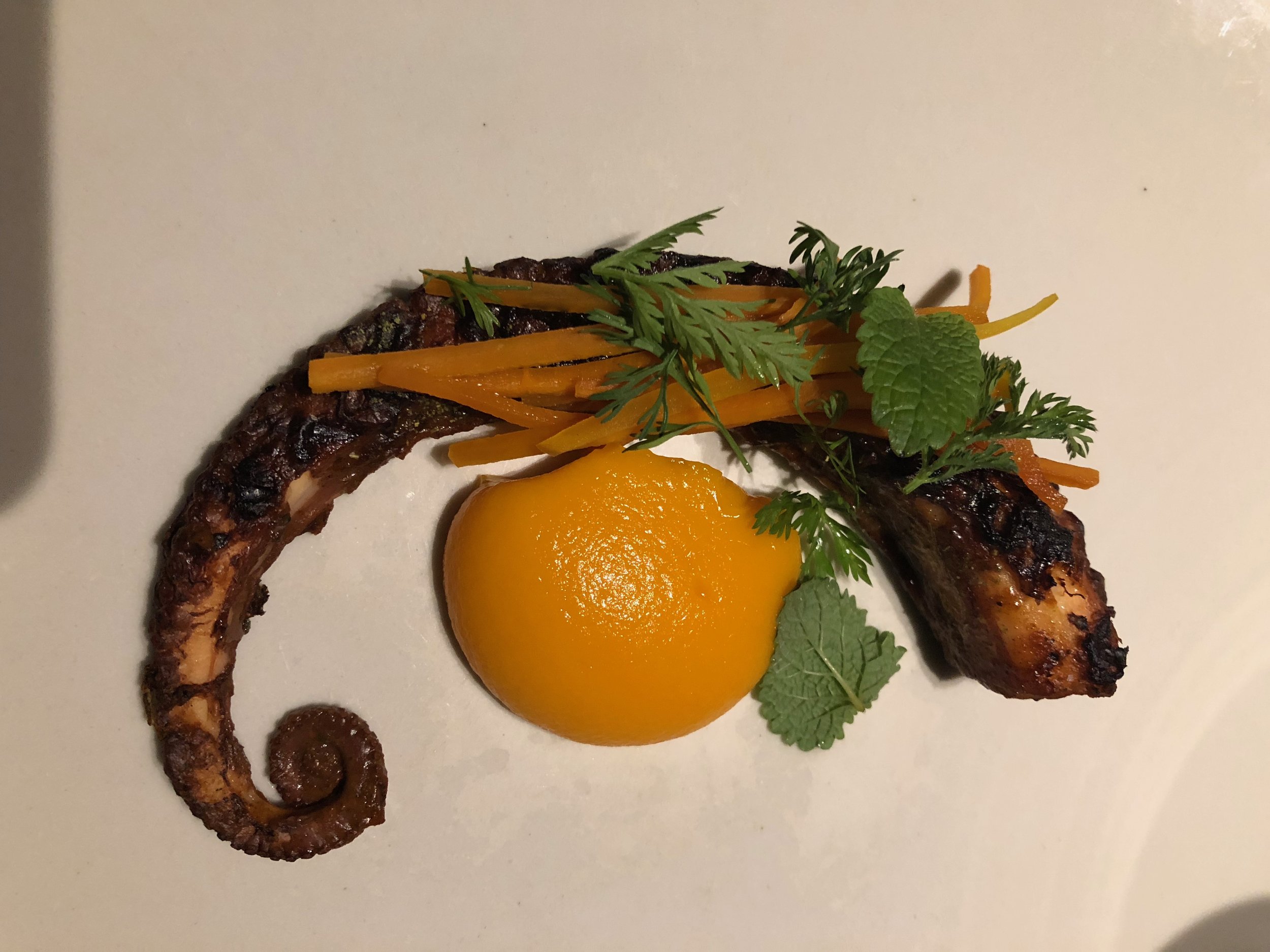 Mexico City is spectacular. The people are lovely, the food is to die for and the cocktail scene is alive and surpassing all expectations. One thing to note is that a lot of bars and restaurants are closed on Sunday and Monday, so it's important to keep this in mind when creating an itinerary. All known closures are listed below.
When dining out, we highly recommend ordering wines from Valle de Guadalupe, you will NOT be disappointed.
Roma Norte
Tres Galeones
*tiraditos de pescado con chicharrones were the quiet star of this meal
Good for: lunch
Location / Hours: Jalapa 117, Roma Nte. / Mon-Fri from 12p-6:30p
Licoreria Limantour
*top 50 bar with 2 locations / this is the 1st
Good for: pre or post dinner drinks
Location / Hours: Av. Álvaro Obregón 106 / Open from 6p daily
Contramar
*seafood restaurant with a great ambiance. The bar has seating throughout the day, but we highly recommend making a reservation if you want a table. The tuna tostadas are incredible. Everything goes well with the sauvignon blanc from valle de guadalupe.
Good for: lunch or light afternoon snack
Location / Hours: Calle de Durango 200, Roma Nte / Open from 12p daily
Gin Gin
*this is the smaller, but livelier of the 2 locations
Good for: pre or post dinner drinks
Location / Hours: Av Oaxaca 87, Roma Nte. / Open from 4p (Fri & Sat) from 6p (Mon-Thurs) / Closed Sunday
Waikiki Tiki Room
*a pleasant surprise and a proper tribute to tiki culture
Good for: pre or post dinner drinks
Location / Hours: Orizaba #115, Roma Nte. / 5p-2a Tues-Friday / closed Monday
Orinco
*tacos tacos tacos. They come with giant potatoes, which is weird, but the tacos are good.
Good for: tacos
Location / Hours: Insurgentes Sur 253, Roma Nte / Open from 4p daily till late (4a or 5a)
Roma Sur
Mercado Medellin for Meche & Rafael Tacos
*Enter on Campeche, walk straight toward the back (NW corner) and you'll find the butcher serving tacos
Good for: carnitas tacos
Location / Hours: Mercado de Medellín, local 349 / Saturday only from 8am

Taqueria Los Parados
*known for their poblano and cheese tacos / al pastor was great as well. There is a salsa / hot sauce bar on both sides, but the sauces do not duplicate, so make sure to check out both.
Good for: tacos
Location / Hours: Eje 2 Pte. Monterrey 333, Roma Sur / 8a-5p M-Saturday / closed Sunday
Comedor de los Milagros
*an indoor / outdoor food hall with 2 bars serving an array of Central and South American cuisines. Highlights were the Argentine ham and cheese empanadas, Peruvian ceviche and Venezuelan chicken empanadas.
Good for: lunch, dinner, or snacks
Location / Hours: Medellín 221, Roma Sur / open from 12p daily
Condesa
Baltra
*intimate bar with great cocktails. Clientele is mostly locals and other bartenders.
Good for: pre or post dinner drinks
Location / Hours: Iztaccihuatl 36D, Condesa / open from 6p daily

La Clandestina
*mezcal only bar with a crazy knowledgeable staff. Drinks are served with roasted pumpkin seeds and orange slices with chili dust.
Good for: mezcal lovers only
Location / Hours: Avenida Álvaro Obregón 298, Condesa / Mon-Sat open from 6p / closed Sunday
Polanco
Pujol
*#13 of The World's 50 Best Restaurants. There are 2 tasting menus to choose from- "fish" and "maiz". Maiz exceeds any expectation you may have and we highly recommend going this route. If traveling in good company, divide and conquer by ordering both.
Good For: one of the most epic dinners you will ever have
Location / Hours: Tennyson 133, Polanco / reservations open up 60 days in advance / closed Monday

Licoreria Limantour
*a top 50 bar, this is the 2nd location
Good for: pre or post dinner drinks
Location / Hours: Oscar Wilde 9, Polanco / M-F open from 5p, Saturday from 2:30p, Sunday from 3p

Jule's Basement
*reservation suggested and can be made on their website
Good for: pre or post dinner drinks
Location / Hours: Calle Julio Verne 93, Polanco / Tues-Sat 8p-1a / closed Sunday and Monday

Gin Gin
*the 2nd and larger location
Good for: pre or post dinner drinks
Location / Hours: Calle Calderón de la Barca 72, Polanco / Mon-Sat open from 6p / closed Sunday
Juarez
Xaman Bar
*underground cocktail bar with great ambiance and music. There is a group cocktail that hangs from the ceiling if you're into sharing booze.
Good for: post dinner drinks
Location / Hours: Copenhague 6, Juárez / Tues-Sat open from 6p / closed Sunday and Monday

Hanky Panky
*wide array of cocktails and spirits. The corn empanadas with chimichurri are delicious. Shout out to the beautiful glassware.
Good for: pre or post dinner drinks
Location / Hours: Turín 55, Juárez / reserve on Open Table

Fifty Mils
*top 50 bar located inside the four seasons. Presentation is over the top, but fun. Drinks are some of the most balanced we've ever had.
Good for: pre or post dinner drinks
Location / Hours: Av. Paseo de la Reforma 500, Juárez / open from 12p daily
Área Federal Central de Abastos
Mercado La Nuevo Viga (fish market)
Narvarte Oriente
El Vilsito - late night tacos