California's Central Coast: Santa Ynez Valley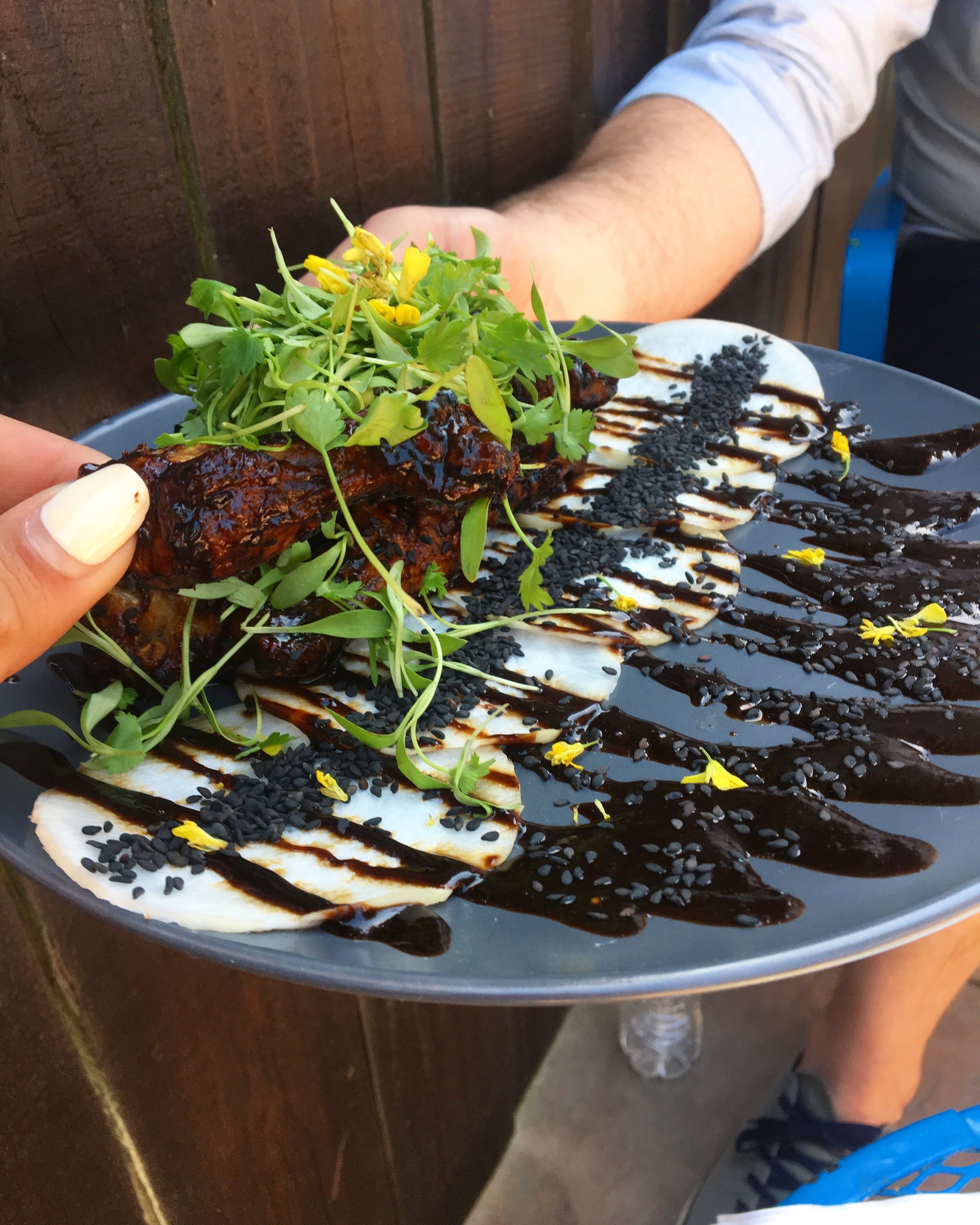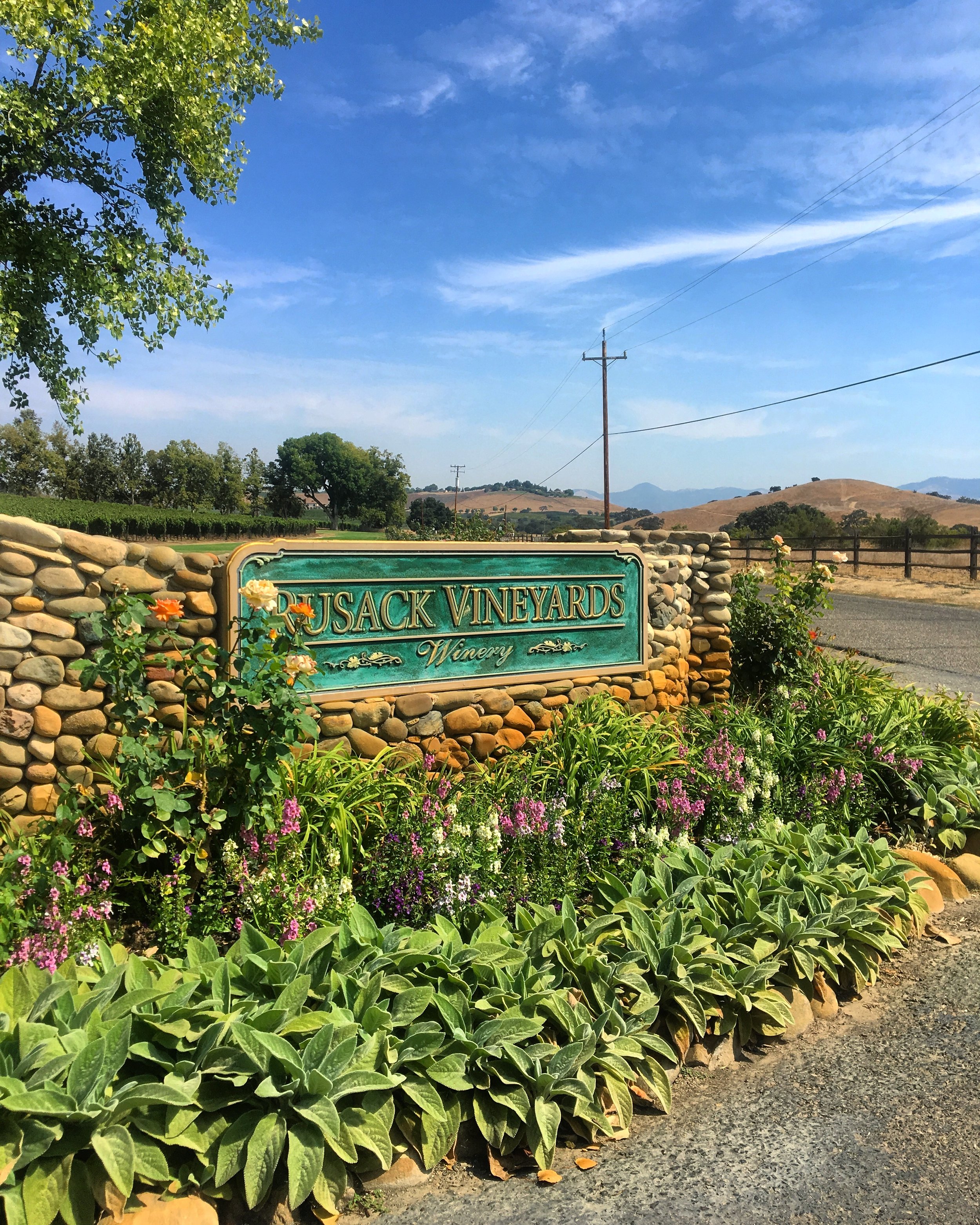 Los Olivos
Figueroa Mountain Brewing
*Adorable tasting room with a plentiful amount of beers. If IPAs are in your palate's wheelhouse, you can't go wrong with the Hoppy Poppy. While they do not have a kitchen, you can bring in outside food.
Good for: beer lovers
Location / Hours: 2363 Alamo Pintado Ave, Los Olivos / Mon-Fri 1p-9p, Sat and Sun 11a-9p
Carhartt
*Direct to consumer only wines - 9 varietals - the funnest of all the tasting rooms.
Good for: wine lovers
Location / Hours: 2939 Grand Avenue, Los Olivos / open from 11a daily
Pro Tip: As other wineries and tasting rooms begin to shut down, Carhartt will let you in until 6p and pour until the place clears out, which can often be past 7p.
Demetria Winery
*Property is STUNNING and known as a picnic destination. It's by appointment only to ensure everyone has a seat- you'll break out your eats and they'll bring each tasting out to you.
Good for: wine tastings & picnics
Location / Hours: 6701 Foxen Canyon Road, Los Olivos / by appointment only
Stolpman
*Quaint tasting room with incredible wine. "Para Maria" convinced us to join the wine club.
Good for: wine tasting
Location / Hours: 2434 Alamo Pintado Ave, Los Olivos / open from 11a daily
Buellton
Figueroa Mountain Brewing
*The larger of the 2 locations, with games and a huge back yard. Family friendly.
Good for: beer lovers
Location / Hours: 45 Industrial Way, Buellton / 11a-9p daily
Firestone Brewing
*Great beers for taste and for purchase that you can only find in the tasting room, like collabs with Russian River.
Good for: beer lovers
Location / Hours: 620 McMurray Road, Buellton / 11a-9p daily
Industrial Eats
*It's tattooed with produce and grocery graffiti on its exterior wall and boasts a craft butcher counter filled with house made treats and extensive indulgences. One of our favorite caesar salads.
Good for: lunch & dinner
Location / Hours: 181 Industrial Way, Buellton / open from 10a-9p daily
Pro Tip: locally purchased wines don't incur a corkage fee
Hitching Post II
*Old school steak house and proud of it. Huge menu served with all the fixings with plenty of non-steak options. There's ALWAYS a wait, so make a reservation if you can. They also serve great Pinots from the local regions. Many scenes from the movie Sideways were shot here.
Good for: a non-pretentious sit down steak dinner.
Location / Hours: 406 E Highway 246, Buellton / M-F from 4p, Sa & Su from 5p
Kalyra Winery (in Santa Ynez normally, but temporarily located in Buellton)
*$20 tastings...good wine for the price, nice people. Sometimes we skip the tasting and grab a glass and play cornhole on the side yard. Check their events as well, they host yoga some mornings as well as painting parties and movie nights on their lawn. Their have a huge deck that is also a good place to bring your food while you sample their wines.
Good for: wine tasting & picnics
Location / Hours: 140 Industrial Way, Buellton / Tue - Thurs by appt only, Friday and Sunday 12p-5p, Saturday 10a-5p
Sideways Lounge
*Really nice atmosphere bar/lounge with great seating areas and TVs. No food but you can bring in anything you'd like. They also have a quality selection of spirits as well as wines and beers from the region.
Good for: drinks and comfortable lounging
Location / Hours: M-Th 4p-12a, F 3p-12a, Sa & Su 12p-12a
Santa Ynez
Roblar Winery
*Some of the best quality wine in the entire valley. The property is stunning and the staff is beyond nice.
Good for: wine tasting / food pairings
Location / Hours: 3010 Roblar Ave, Santa Ynez, CA / open from 11a daily
Grappolo's
*Intimate Italian option with great food and tremendous service. Slightly high end, but with very reasonable prices.
Good for: Italian dinner
Location / Hours: 3687 Sagunto Street, Santa Ynez / M 5p-9p, T - Su 11:30a - 2:30p, 5p-9p

SY Kitchen
*Fresh, modern Italian dishes served in an Italian-inspired California farmhouse. Dinner is trendy and delicious, with cocktails made to perfection. The patio is also a great place for lunch on a beautiful day.
Good for: Lunch, dinner
Location / Hours: 1110 Faraday Street, Santa Ynez / open daily from 11:30-2p and 5p-9p, 9:45p on Saturday

Maverick Saloon
*Country-ish dive bar next to Grappolo's. Great for a pre/post dinner drink or if you're just tired of wine. Really friendly staff and locals.
Good for: dive bar and good food
Location / Hours: 3687 Sagunto Street, Santa Ynez / 12p-2a
Santa Maria
Rancho Sisquoc Winery
*old ranch-style feel and Chris's favorite wine of the bunch. Map yourself before you hit the road because you'll lose service and be unable to find it. When you think you're almost there, you'll see a little white church on a hill. Look for the sign that says "Rancho Sisquoc this way". They open at 10am if you have a lot to do that day and want an early start. Many other wineries open at 11. Say hi to Jezebel, their winery cat! She's a little snotty, but so cute.
Good for: wine tasting / picnics
Location / Hours: 6600 Foxen Canyon Road, Santa Maria / open Mon - Thur 10a-4p, Fri - Sun 10a-5p
Los Alamos
Babi's Beer Emporium
*Huge Beer selection, bites and really cute outdoor seating.
Good For: beers and snacks
Location / Hours: 3808 Bell Street, Los Alamos / open Th 4p-8p, F&Sa 12p-8p, Su 12p-6p
Misc
Cold Spring Tavern
*This is our favorite of all and has nothing to do with wine. Started as an old stagecoach stop in the late 1800's- it's an outdoor party located WITHIN the mountains. There's a no nonsense bar with live bands playing the stuff music dreams are made of - Rolling Stones, Mama's & Papas, Beatles, Beach Boys, etc... We've never eaten at the restaurant on the property (small & unpretentious), but always stop for beers and tri tip sandwiches (you buy both at the bar on the side). Map yourself before you go, once you turn onto StageCoach road you'll lose phone service, but it's very easy to get to. You'll park alongside the street and walk down. Sunday afternoons are the best here and the crowd is eclectic - everything from LA hipsters to bikers and families. Saturday + Sunday afternoons 1pm + are the main days here.
*Hikes - https://rootsrated.com/stories/trails-to-the-tavern All of these lead to Cold Spring Tavern.